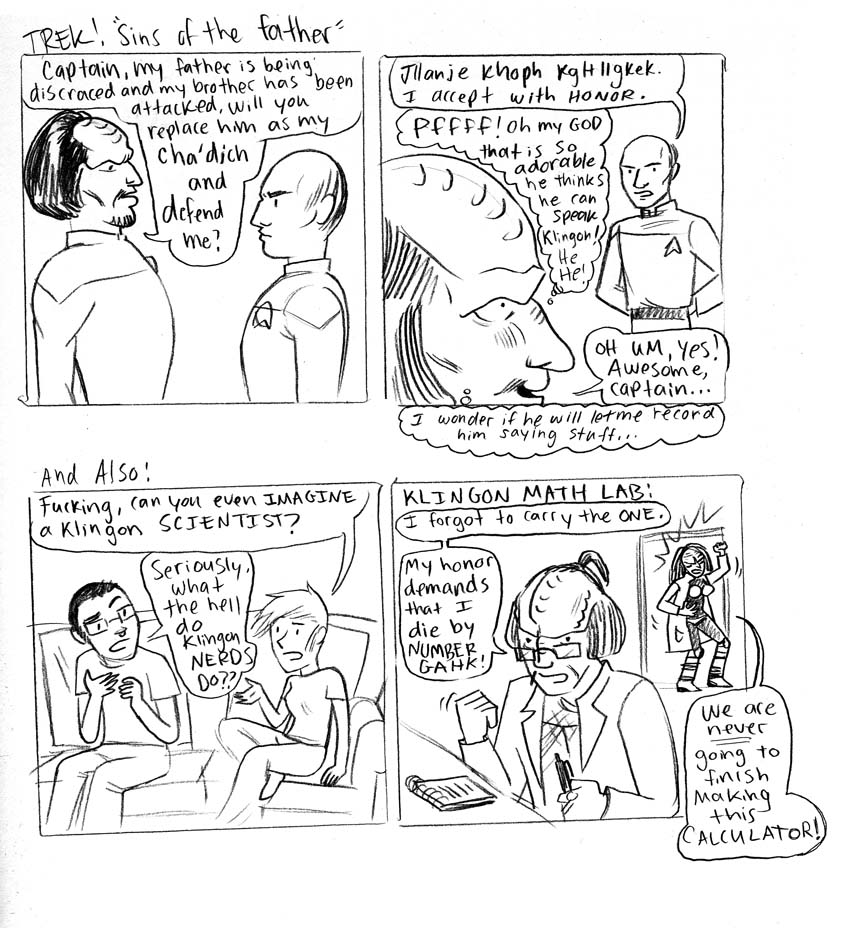 Eric's comic about this episode is here:
http://mrcolossal.livejournal.com/30124.html

Picard really layed down some punching on some Klingons in this bitch! I think he even stabbed a dude! The old lady Klingon was impressed.
I really liked how everyone on the crew pulled together to research and try to clear Worf's Dad's name. They were like mystery solving teens! And as usual Data was the one who cracked the case.